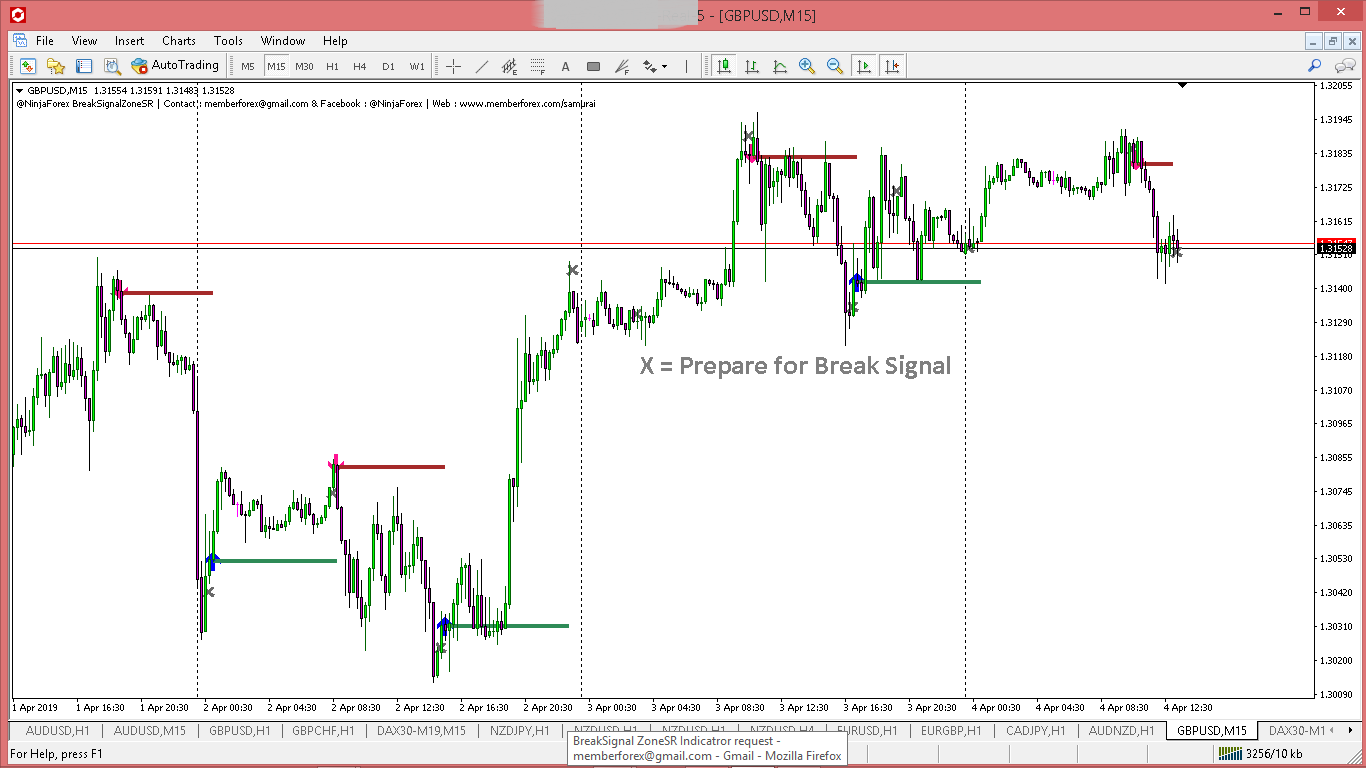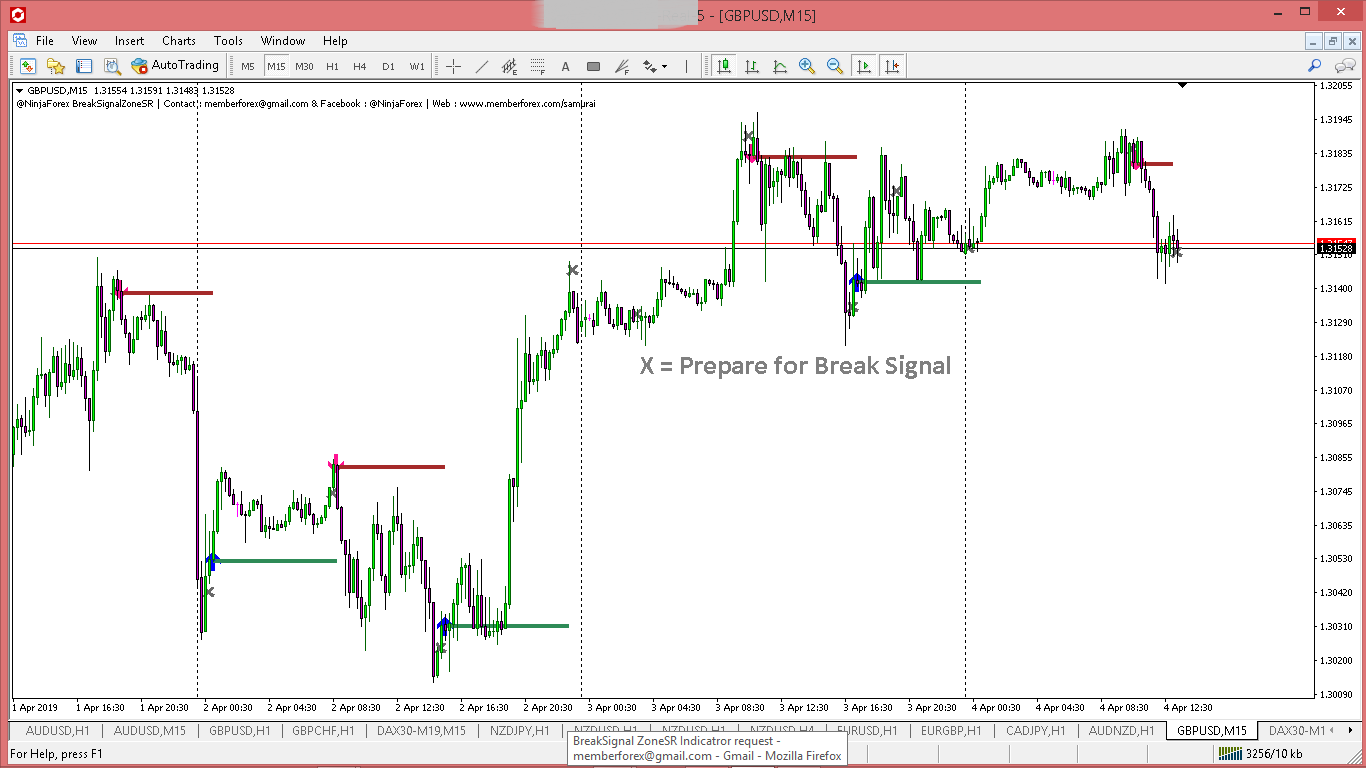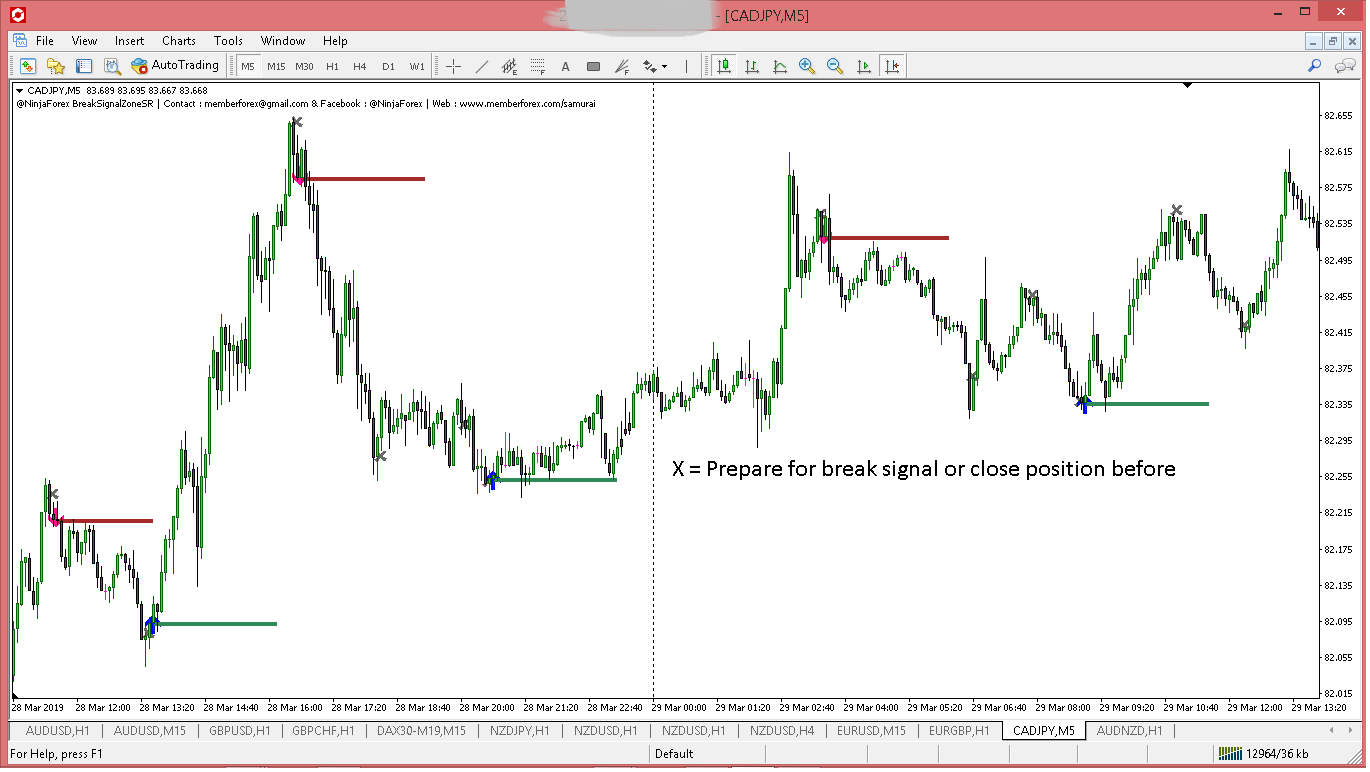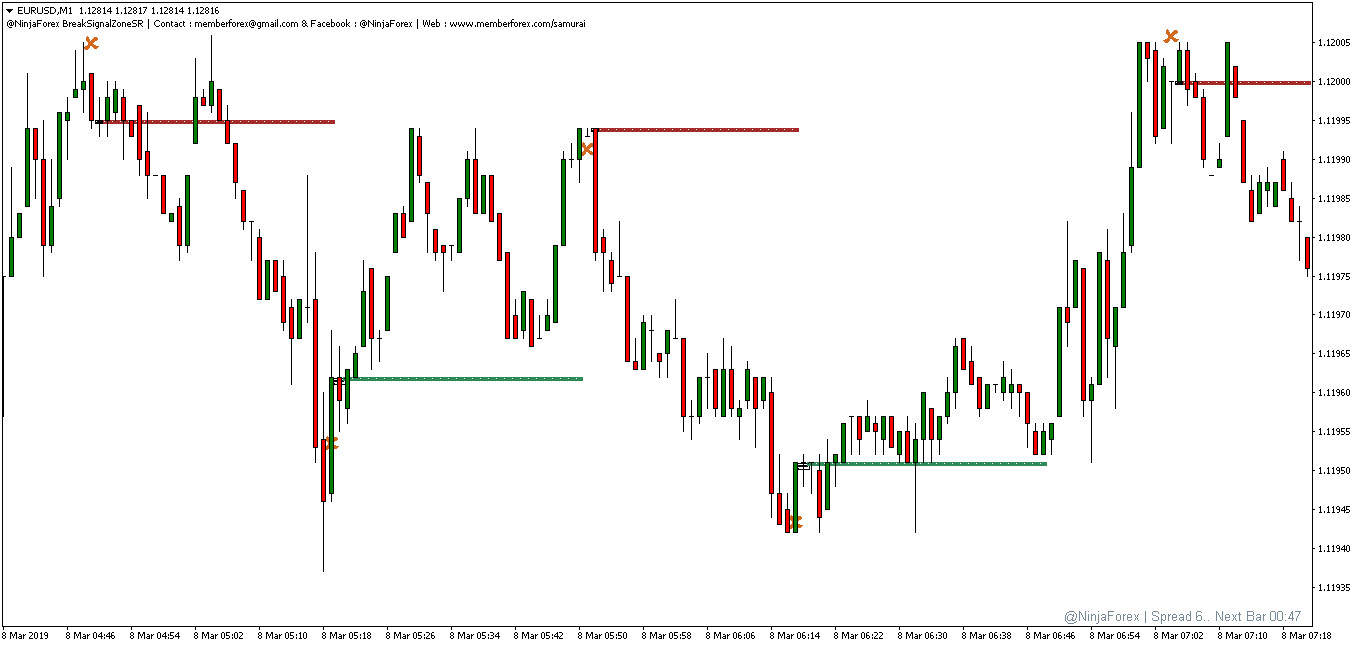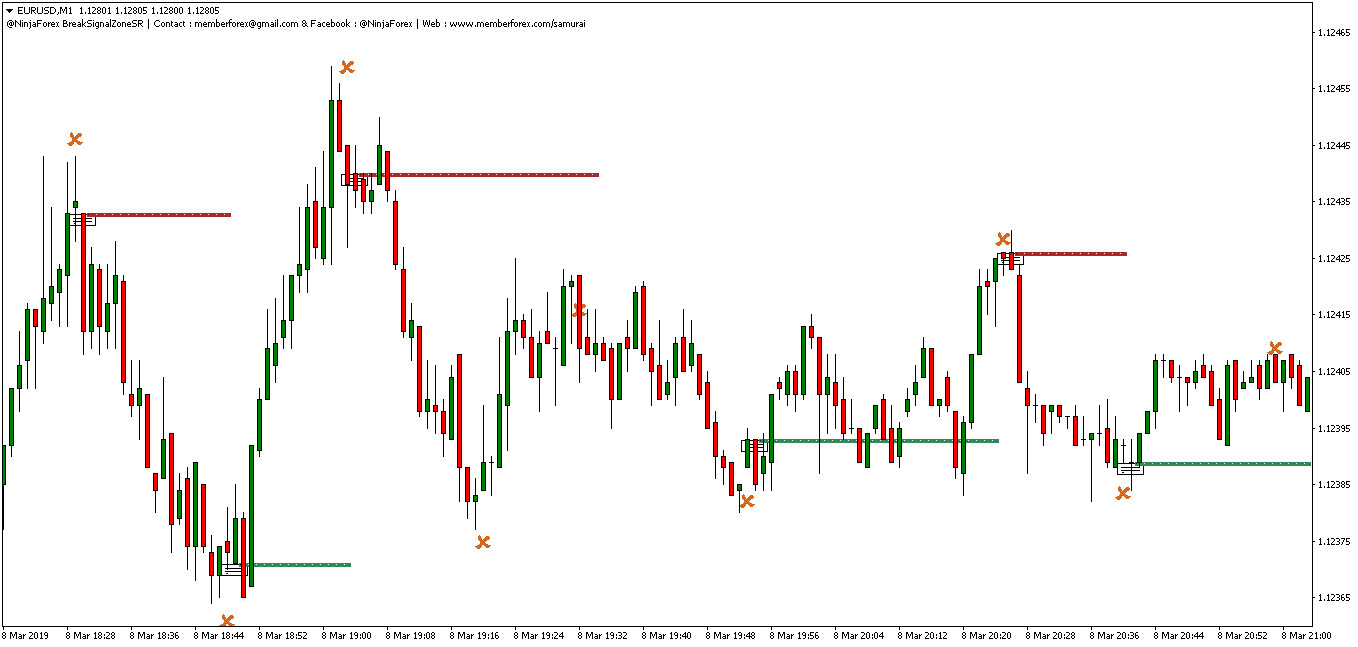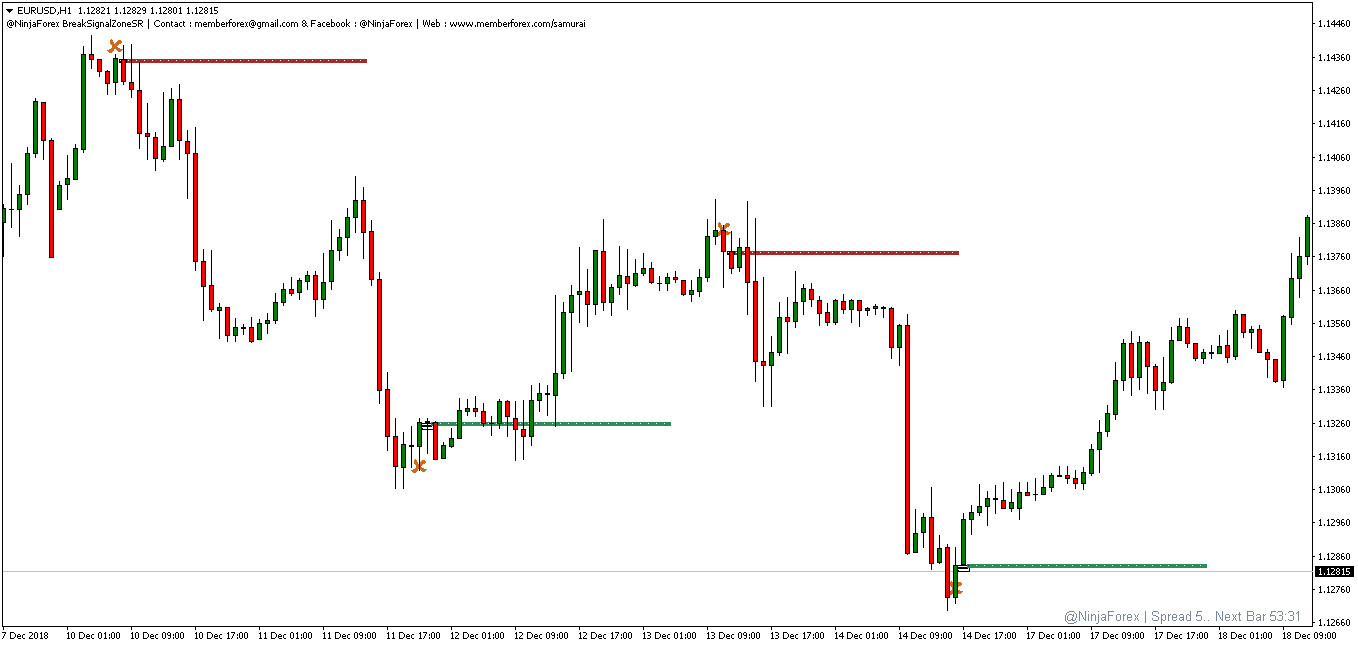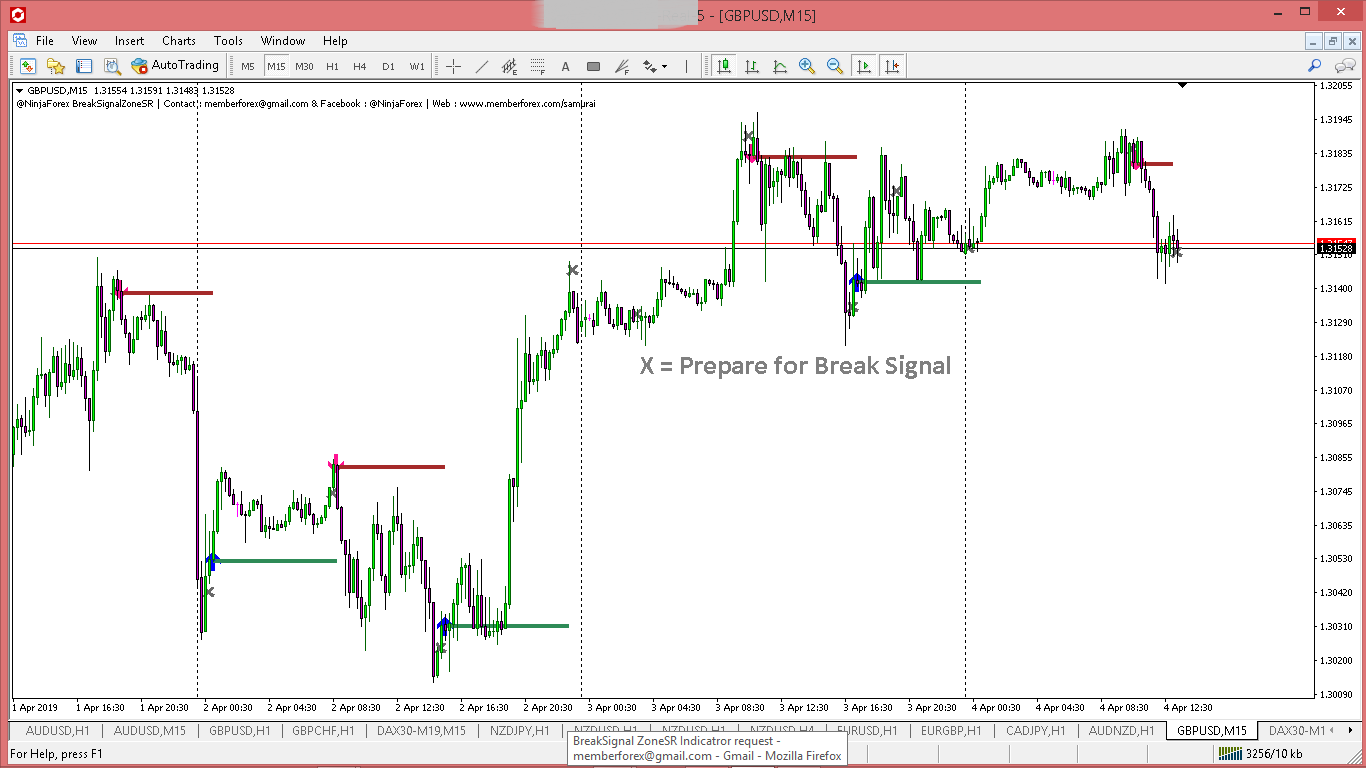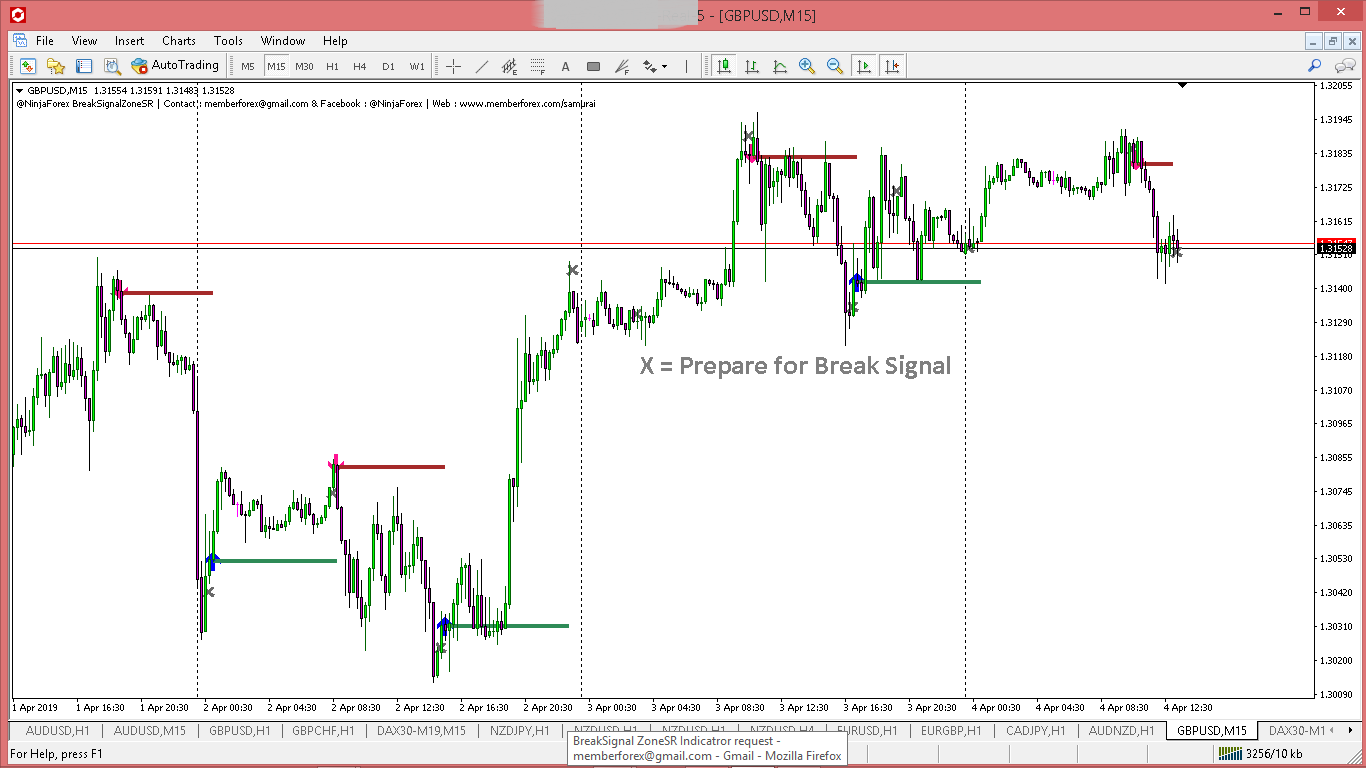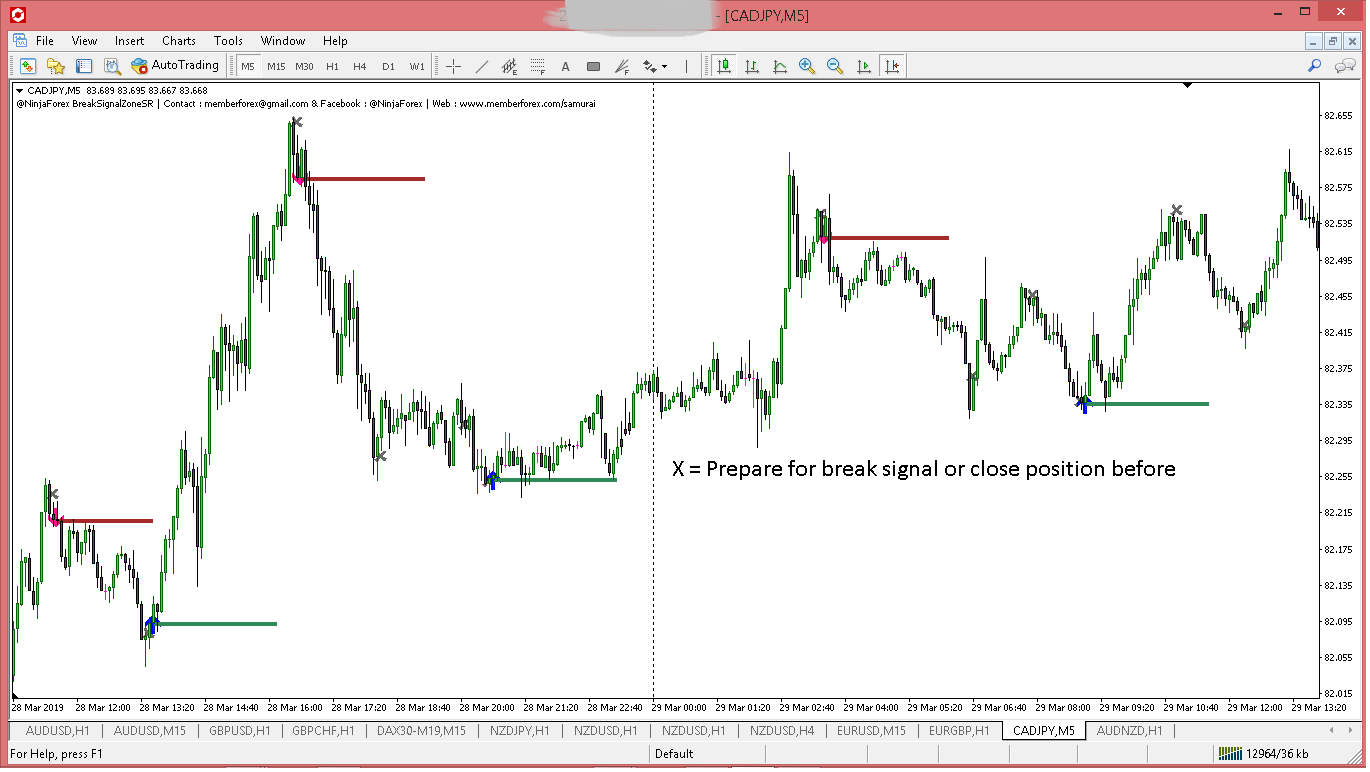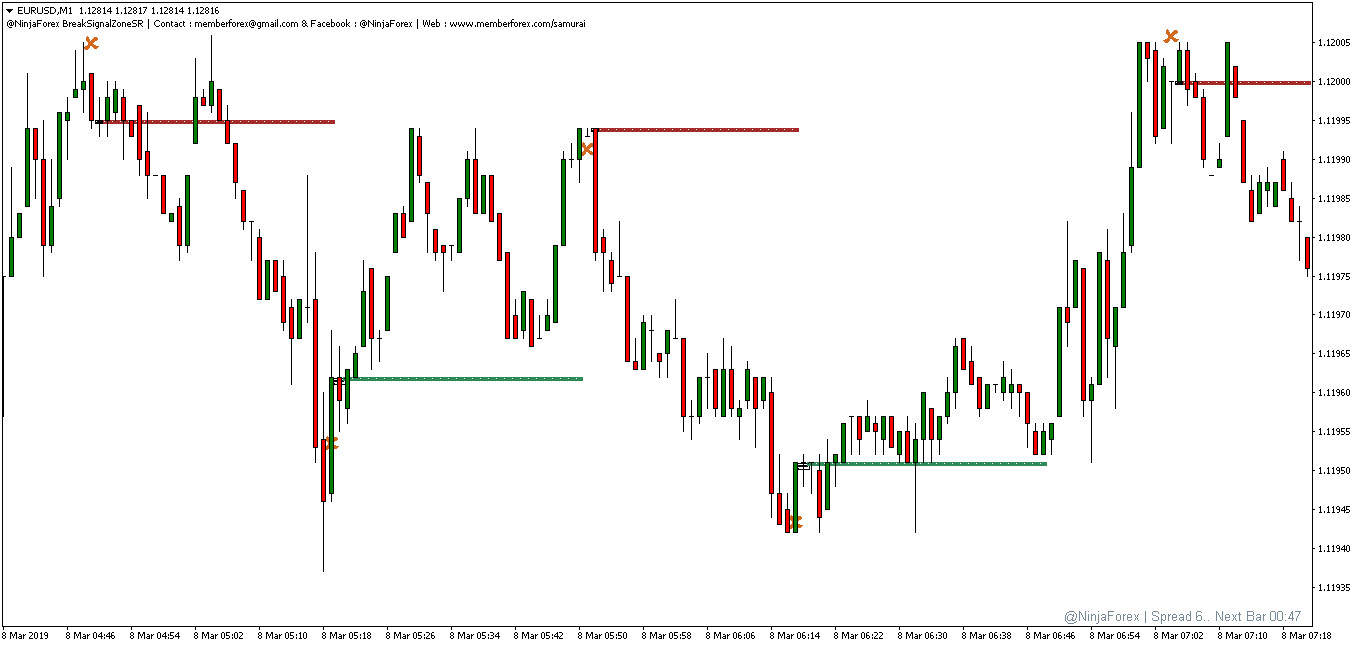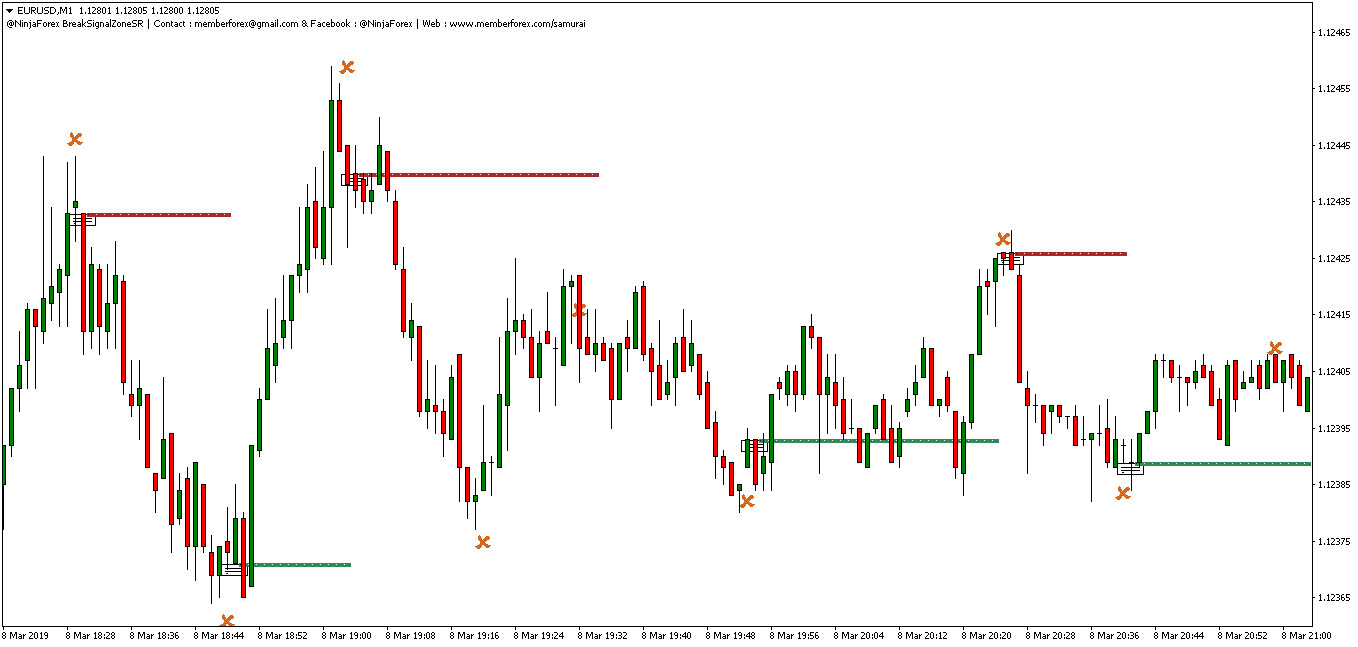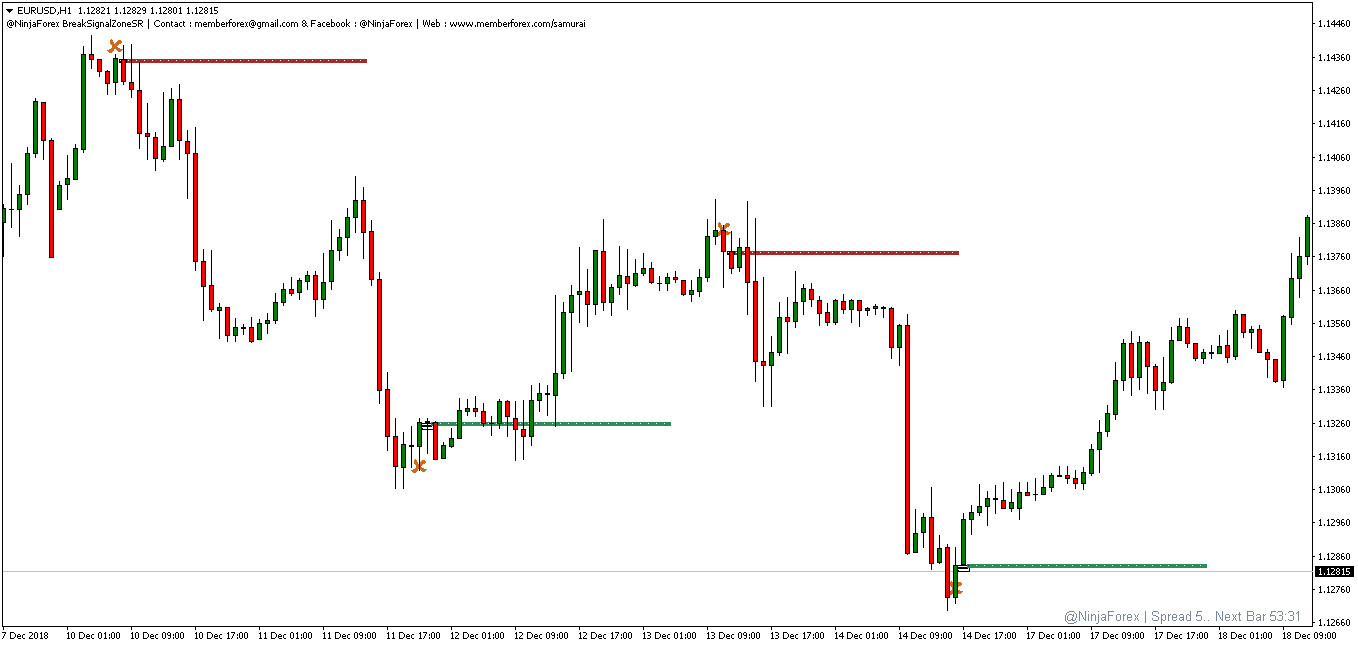 VERY RECOMMENDED For Us & You As Scalping Trader & Swing Trader
Key : Only Waiting Momentum Filter Break SnR

Break SnR Tools costum :
-

Line (Red)

+

Icon "x"

=  Start signal

Sell

or Close signal Sell when show Line Green +

Icon "x" 


- Line

(Green)

+

Icon "x"

=  Start signal

Buy

or Close signal Buy when

show

Line Red

+

Icon "x" 
Info: Combination from SnR and other Filter Costum Indicator

Licence Lock for 1 No Account MT4
1 File .ex4
File PDF Guide
VERY Recommended For Us & You As Scalping Trader & Swing Trader
Recommended Broker DMA, ECN. Regulate FCA UK, MiFid, NFA US - Allow HFT, scalper, no plugin restric cheat
Recommended Ideal Margin For Type Broker HFT (read this HFT Broker), DMA/ECN. $1000 for leverage 1:100, $500 for Leverage  1:200, $300 for leverage 1:500
Spread Max 2,0 pips (include commission)
Default Parameter
M1 for scalper, M5 M15 for intraday, H1 H4 D1 For Swing
Attact to all currency forex, index CFD, Stock, Commodity, Crypto
Intraday, Daily, Scalper
New User
Not registered? Click the button below
No account? Create an account to take full advantage of this website.
Update
Update samurai build 1170 fix